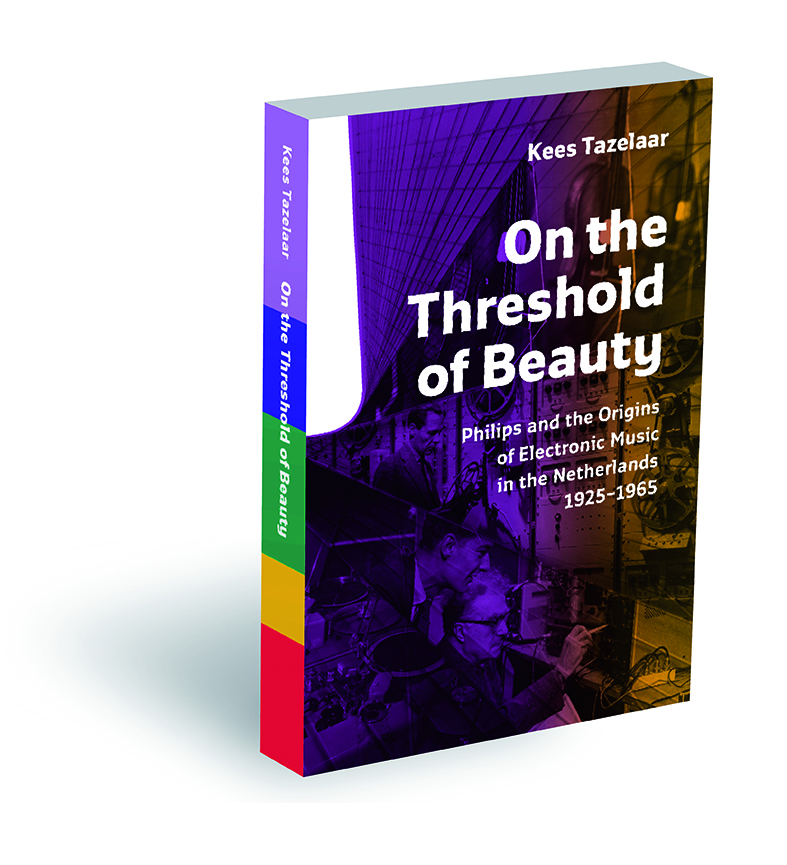 On the Threshold of Beauty: Philips and the Origins of Electronic Music in the Netherlands, 1925–1965 is an extremely well-documented, lavishly illustrated and highly readable study. Based on new and original research, it serves the needs of both specialists and a lay audience. It describes a period of musical history in which an entirely new world of electronic sounds and compositional attitudes was developed and explored, ranging from avant-garde extremes to the earliest experiments in electronic pop; from the music for the iconic Philips Pavilion at the 1958 World's Fair to electronic soundtracks for film. The author brings a composer's sensibility to an in-depth understanding of the conceptual frameworks of electronic music as it came about in commercial companies' labs, scientific settings and private studios. He looks at the pioneering work of Henk Badings, Jan Boerman, Ton Bruynèl, Tom Dissevelt, Gottfried Michael Koenig, Ton de Leeuw, Walter Maas, Dick Raaijmakers, Hermann Scherchen, Leopold Stokowski, Edgard Varèse and Roelof Vermeulen.
Kees Tazelaar is a composer of electroacoustic music and heads the Institute of Sonology at the Royal Conservatoire in The Hague, the Netherlands.
Curtis Roads: "Kees Tazelaar's On the Threshold of Beauty is a wonderfully readable story of a fascinating period in the history of music in the Netherlands. Extensively researched, this impressive work of scholarship is very important to the field of electronic music."
January 27, 2014, CTM14, Hebbel am Ufer 1, Berlin.
15:00–16:00 Lecture: Electronic Music Pioneers in the Netherlands.
16:30–17:30 Concert 1: electronic music by Jan Boerman, Ton de Leeuw, Henk Badings (Ekkehard Windrich: violin), Dick Raaijmakers, Jaap Spek, Tom Dissevelt, Edgard Varèse.
19:00–20:00 Concert 2: electronic and instrumental music by Ton Bruynèl, Will Eisma, Gottfried Michael Koenig (Ekkehard Windrich: violin, Frank Gutschmidt: piano), Kees Tazelaar, Dick Raaijmakers, Jan Boerman.
20:30–21:30 Concert 3: electronic music by Tom Dissevelt, Ton de Leeuw (Aaron Dan: flutes, Simon Strasser: oboe, oboe d'amore, Winfried Rager: clarinets, Alexander Hase: bassoon, Samuel Stoll: horn), Ton Bruynèl, Luc Döbereiner (Frank Gutschmidt: piano), Gottfried Michael Koenig.